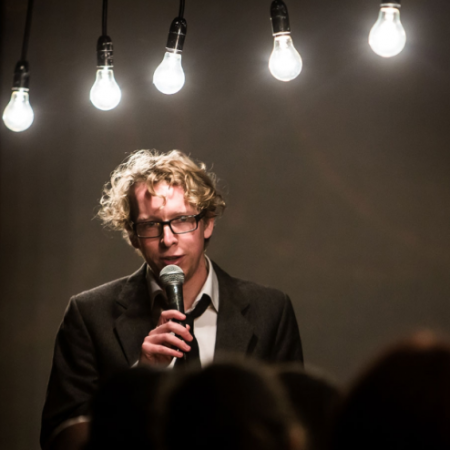 Andy Field
---
Hello there. My name is Andy. I am an artist, writer and curator based in London. I have been creating performance work on my own and with a range of collaborators since 2007.
I create formally unusual, interactive projects that invite us to consider our relationships both to the spaces we inhabit and the people around us. My work is always interactive, often inviting participants to experience, or even perform, perfectly normal, everyday behaviours in strange and disorientating contexts. Over the last seven years this work has manifested itself across a range of forms and disciplines and in variety of places, from theatres and galleries, to warehouses, multi-storey carparks and the streets of towns and cities.
My work has been presented across the UK and internationally by organisations including the Southbank Centre (London), the Natural History Museum (London), The Arches (Glasgow), Arnolfini Gallery (Bristol), Abrons Arts Centre (New York), Culturgest (Lisbon), BIOS (Athens), FOLA (Melbourne), Northern Stage (Newcastle), Warwick Arts Centre, Mayfest, Cambridge Junction, Festival B:om (Seoul), New Visions Arts Festival (Hong Kong) and Mayfest (Bristol).